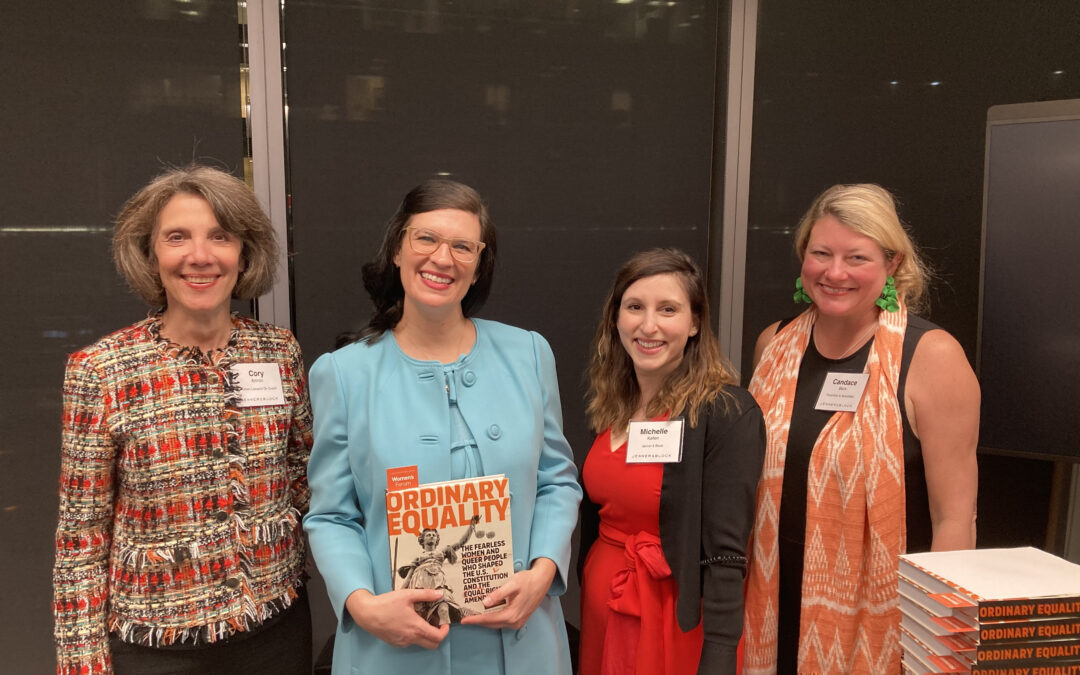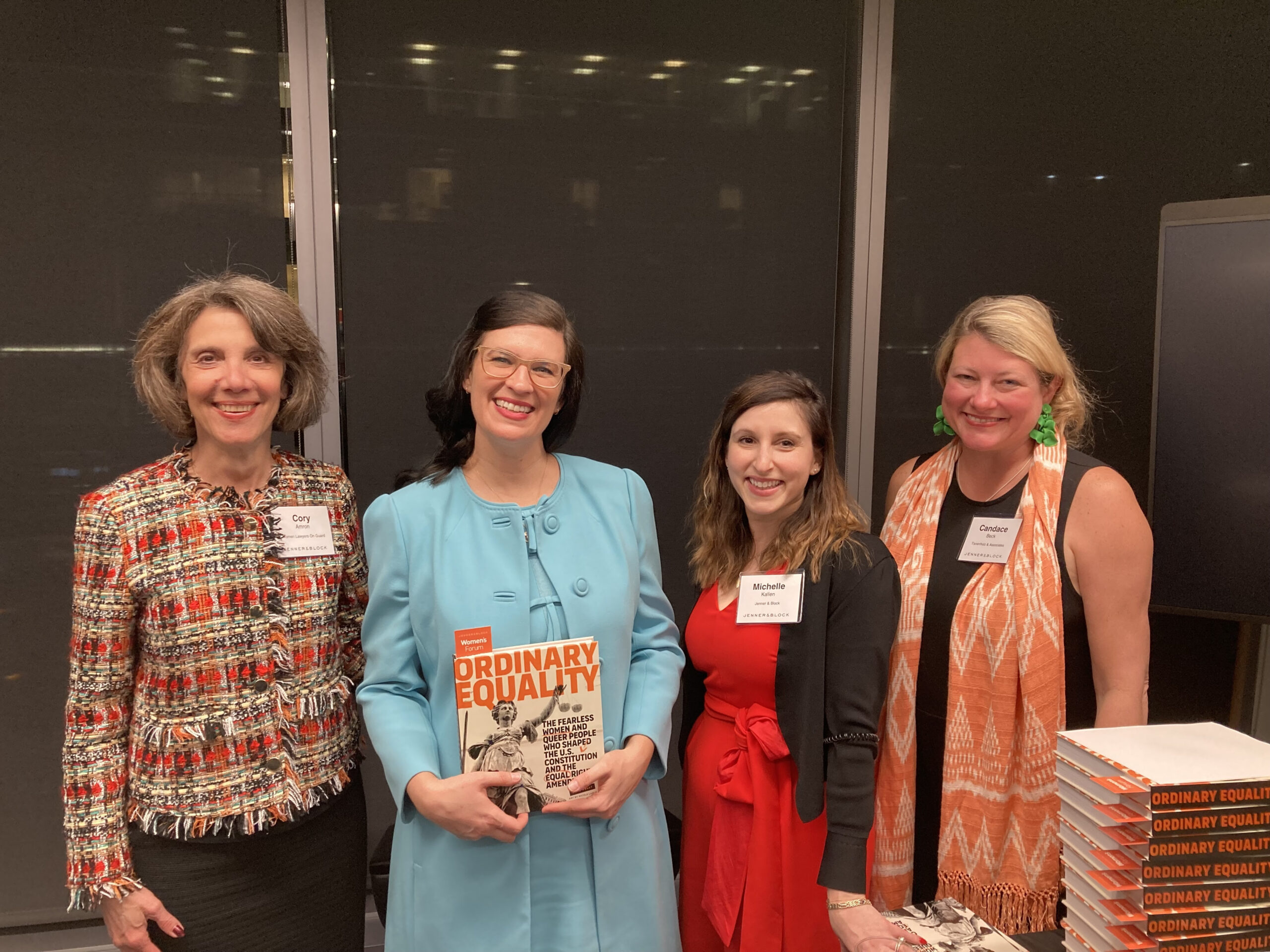 Fireside chat with Kate Kelly!
Run, Don't Walk – Kate Kelly
Women Lawyers On Guard, the Women's Bar Association of DC, and Jenner & Block, co-hosted a wonderful "fireside" chat with the renowned Kate Kelly, interviewed by the marvelous Michelle Kallen (a partner at Jenner and WLG Board member).  The talk centered on Kate's origin story (read her book, listen to her podcast, also named Ordinary Equality), and her fight for the Equal Rights Amendment.
Kate is a dynamo – funny, irreverent, and, most importantly, optimistic and uplifting (she told us of a group of 15-year-olds who are aggressively advocating for the ERA with a strategic vision twice their years.)   Her book teaches us about many erased-from-history women who were instrumental in moving women's rights forward in their day. It's eye opening and graphically engaging -equally accessible to older and younger readers.  
You can order a copy HERE. (All proceeds go to Kate and her publisher.)